Hazaroud Waterborne Biochemical Agent Detection Using ASVs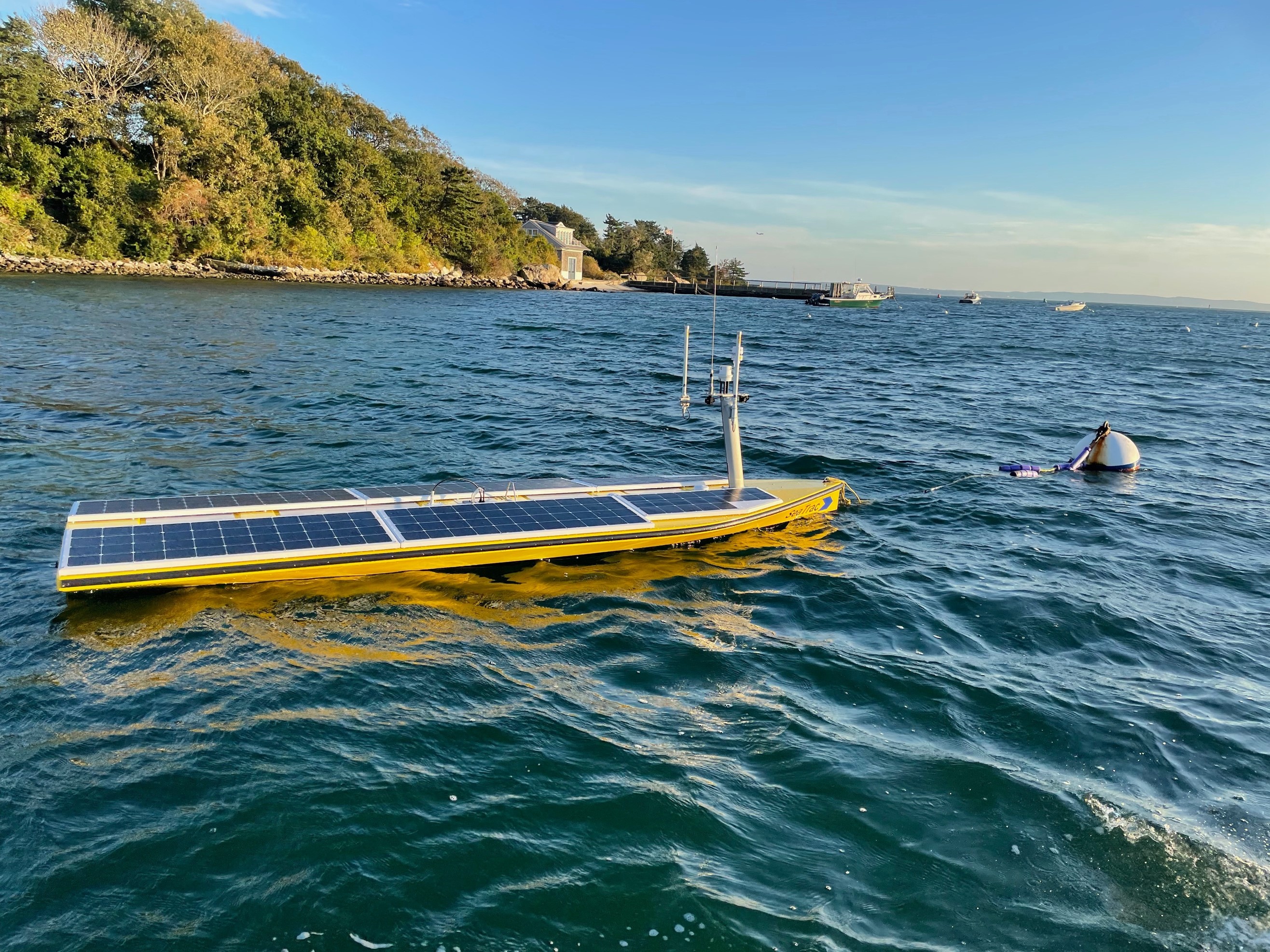 In collaboration with Woods Hole Oceanographic Institute (WHOI), and support from the US Army Engineer Research and Development Center (ERDC), GRI researchers are working to understand if autonomous surface vessels (ASVs) have the ability to identify hazardous chemicals and organisms within waterways. A SeaTrac ASV equipped with chemical and biological sensors is undergoing trials across diverse waterway environments to determine whether chemical and biological readings obtained by the ASV align with results derived from field collected samples analyzed in a laboratory environment.
It is a water-borne surface drone that can be used for environmental forensics, as well as persistently survey for potentially lethal chemicals and biological agents.
The potential implications of this work, both for military and civilian applications, are substantial. If ASVs demonstrate the capability to autonomously navigate water bodies, collecting samples, and providing accurate data over extended periods, these aquatic uncrewed vessels could serve to alert the military about hazardous chemicals and biological agents in contested zones. Furthermore, this advancement would enable municipalities to achieve persistent and streamlined monitoring of their water systems, facilitating early detection of toxins and pollutants before they can infiltrate reservoirs designated for drinking water.
For more information regarding this project visit:
Autonomous Mobile Monitoring