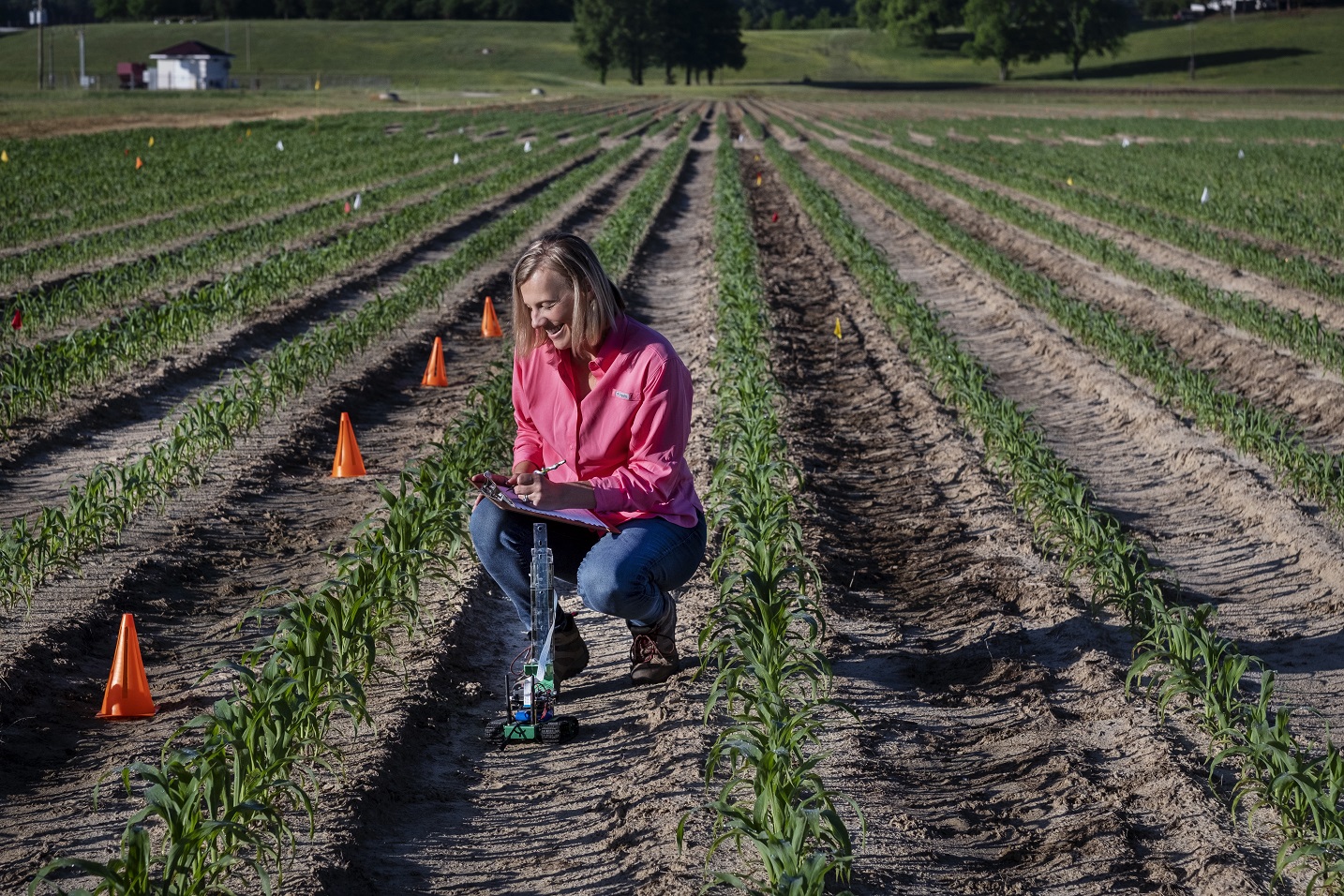 Joby Czarnecki, Ph.D.
Title: Associate Research Professor
Time at GRI: 15 years
Hometown: Cherokee, Oklahoma

Q: What is your academic background?
Plant and Soil Sciences, with a little dash of GIS and statistics.

Q: What are your research interests?
I am focused on how geospatial technologies can enable growers to target placement of conservation practices on the landscape to reduce the environmental impact of production agriculture without compromising the bottom line.

Q: Who inspired you to purse the career you have today?
How I ended up here is a long tale of tiny opportunities that added up to something larger. The short version is I found GIS thanks to my mother, I found agriculture thanks to a summer job at the local Co-op, and I found precision agriculture thanks to Drs. Raun, Solie, and Stone who offered OSU's first college course on the topic. I found my way to MSU thanks to my two graduate advisors, Drs. Peeper and Shaw. After spending three years doing conservation work with the MSU REACH program, I realized I wanted to apply precision agriculture concepts to conservation research.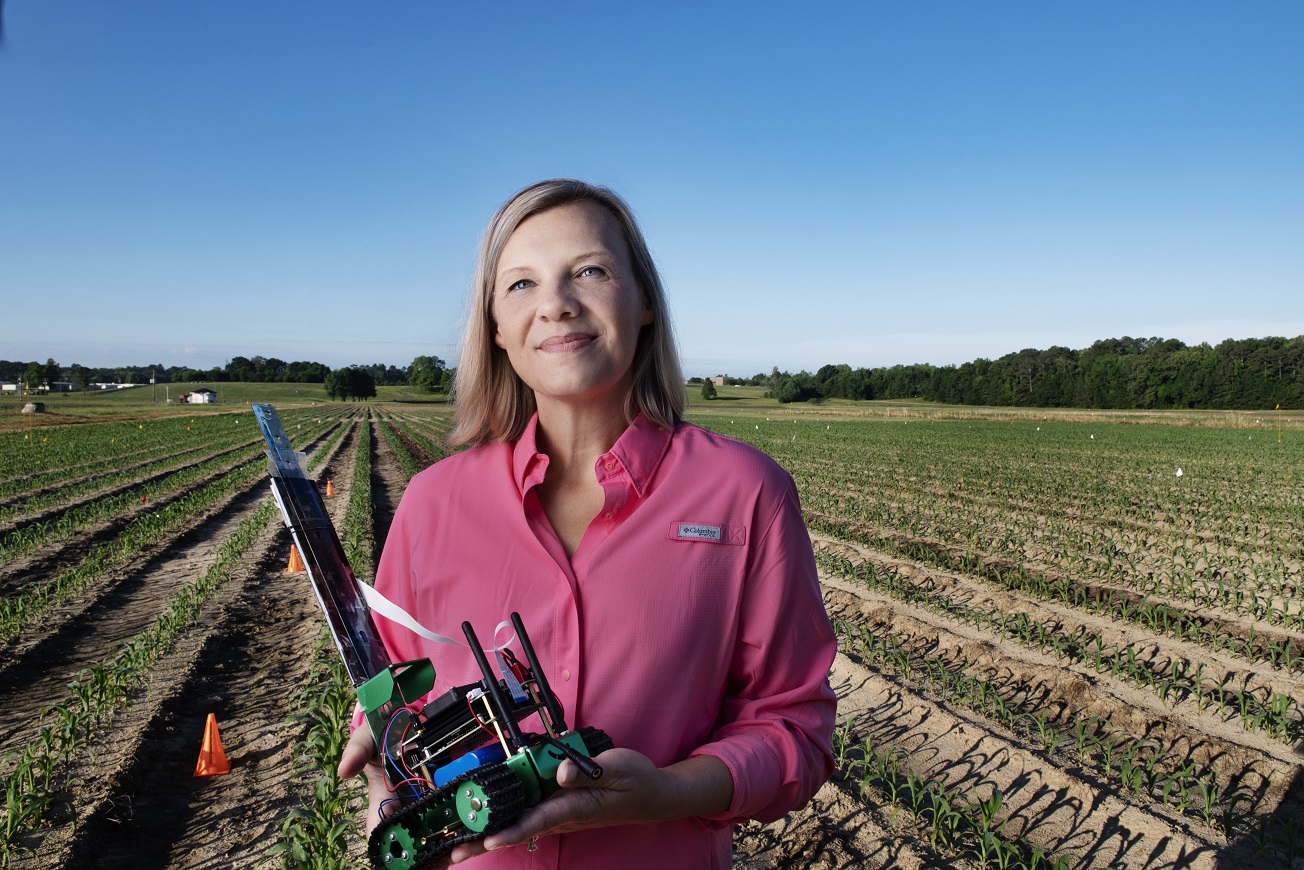 Q: What has been your favorite project while working at GRI?
This past summer we hosted a small group of graduate students in a summer research experience. The students were bright and interesting, and it was lovely getting to know each one of them. It was exhausting cramming everything into the short time window but now that they are gone, the building isn't the same without them here. They are definitely missed. I've been involved in a lot of projects, but that is the first one I would say without reservation I'd sign up for again.
Q: What is the coolest thing you are working on right now?
We're in the early stages of starting a truly collaborative effort for farmer-led on-farm conservation research. With this project, we are making a large departure from the typical approach to university research and extension by putting farmers in the driver's seat and using our skills and expertise to support their activities.