GRI Assistant Research Professor Participates on MSU Faculty Panel to Discuss Science and the Humanities
September 28, 2018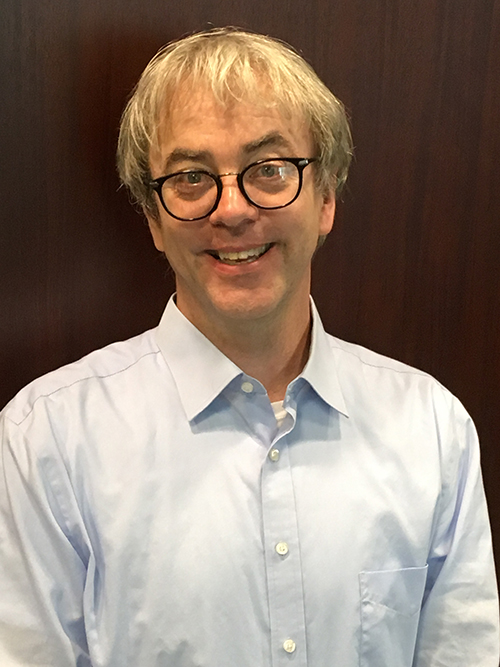 Toby Gray
Assistant Research Professor
Geosystems Research Institute
A humanist, a scientist and an artist will debate options for approaching the environment based on varied intellectual and academic backgrounds at an upcoming Mississippi State faculty-led panel discussion.
Part of the Institute for the Humanities fall lecture series, the Oct. 4 event "Humankind and the Environment: An Interdisciplinary Conversation" will take place at 4 p.m. in Fowlkes Auditorium, located on the third floor of Colvard Student Union. The event is free and open to all.
Speakers and discussion topics will include:
Sally Hatch Gray, associate professor in the Department of Classical and Modern Languages and Literatures, "On the Organism and Freedom: Revisiting Goethe's Problem with Objectification in Natural Science;"
Toby Gray, assistant research professor with MSU's Geosystems Research Institute, "Emerging Perspectives on the Integration of Science and Art;" and
Gregory Martin, assistant professor in the Department of Art, "Harmony and Dissonance, Balancing Ideals with Fulfilling Needs in the Anthropocene."
Each speaker will give a brief presentation followed by an open-floor debate.
"This is part of a new series the Institute for the Humanities is providing – a platform for science, humanities and art to dialogue," said Julia Osman, director for the Institute for the Humanities. "The debate promises to be lively and the audience will be welcome to participate."
Osman said the interdisciplinary forum offers a venue for faculty members to meet and discuss works in progress that revolve around a broad theme.
"We are hoping the audience and the presenters will be able to have an interesting conversation, not just about man and nature, but also about the humanities and science," Osman said.
Osman said Sally Hatch Gray brings the perspective of Goethe, a German writer and philosopher, in whose time science and humanities "were not considered distinct disciplines at all, but rather were part of the same genre of inquiry."
"Toby Gray is a geoscientist and balances Sally Hatch Gray's observations with how and why scientists consider questions of earth science in a very specific, measurable way," Osman said. "Gregory Martin, who is a painter, shows how art can really epitomize a conversation in a very impactful way that can help non-specialists understand an issue and be moved to action."
The event is sponsored by the College of Arts and Sciences.
The Institute for the Humanities promotes research, scholarship and creative performances in the humanistic disciplines and raises their visibility, both within the university and the wider community. The institute's activities includes sponsorship of the Distinguished Lecture Series, which brings prominent individuals in the humanities to the university campus; support for faculty research initiatives; and public outreach through scholarship and innovative teaching.
MSU's College of Arts and Sciences includes more than 5,300 students, 300 full-time faculty members, nine doctoral programs and 25 academic majors offered in 14 departments. For more details about the College of Arts and Sciences or the Institute for the Humanities, visit
www.cas.msstate.edu
or
www.ih.msstate.edu
.
MSU is Mississippi's leading university, available online at
www.msstate.edu
.
Written by Tyler Powell