Parrish Named New Associate Vice President for Research
February 14, 2018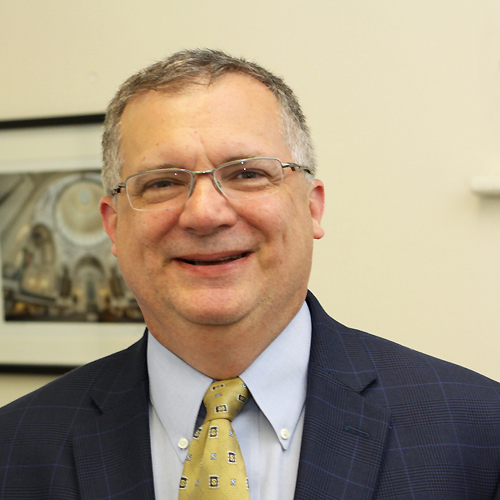 Allen S. Parrish
Photo by U.S. Naval Academy
One of the nation's leading cybersecurity researchers and a former executive administrator at the University of Alabama is taking a leadership role at Mississippi State.
After a national search, Allen S. Parrish has been named associate vice president for research and professor of computer science and engineering at the land-grant institution, pending formal approval by the board of trustees, State Institutions of Higher Learning.
"All of us are very pleased that Dr. Parrish will be joining us," said David Shaw, MSU's vice president for research and economic development.
"I believe he will provide leadership and vision to help propel our research enterprise to even greater levels — enhancing our collaborative culture, expanding partnerships and identifying new opportunities," he said.
Currently, Parrish is
professor
and founding chair of the Department of Cyber Science at the United States Naval Academy in Annapolis, Maryland. He previously served as associate vice president for research at the University of Alabama. In addition to his leadership role on the Tuscaloosa campus, he was a professor of computer science and the founding director of the Center for Advanced Public Safety.
"My immediate focus is going to be on helping faculty see success
in
procuring research funding during these challenging times," Parrish said.
"At Alabama and the Naval Academy, I've been able to help faculty think creatively about entrepreneurial opportunities to develop impactful and
self-
sustaining research programs. I look forward to working with the outstanding faculty at MSU to achieve similar success," he said.
Under his leadership, the Center for Advanced Public Safety grew to more than 125 employees, and provided over $12 million annually in sponsored research as part of the UA College of Engineering.
At the Naval Academy, Parrish was charged with building a new academic department
in
the high-growth research and technology area of cybersecurity.
"My experience at the Naval Academy was a once-in-a-lifetime opportunity, and my wife Regena and I have enjoyed every minute of it. But, we are also ready for new challenges at Mississippi State, and also very much looking forward to being closer to family," he said.
Parrish holds a Bachelor of Science degree in computer science from the University of Tennessee at Martin. He earned a master's degree and Ph.D. in computer and information science at Ohio State University.
His research interests include law enforcement, homeland security and traffic safety informatics; software engineering; data mining; federated database systems, software testing and verification; software specification; and programming languages and technologies.
Parrish has more than $100 million in career research grants and contracts and over 80 publications. He also has been actively involved in computer science accreditation activities, including serving as chair of the Computing Accreditation Commission of ABET, along with a number of other high-profile volunteer positions with ABET, CSAB and the IEEE Computer Society. He is the current co-chair of Computing Curricula 2020, a 30-member, international ACM/IEEE-CS Task Force to redefine the framework for understanding and categorizing academic computing programs.
Ranked among the nation's top 100 research universities, Mississippi State's research expenditures totaled more than $239 million in Fiscal Year 2016, including more than $10 million in computer science — an amount placing the university in the top 50 nationally for that discipline. Learn more at
www.research.msstate.edu
.
MSU is Mississippi's leading university, available online at
www.msstate.edu
.
Written by Jim Laird