MSU Flies Second Drone Mission of its Kind
September 22, 2017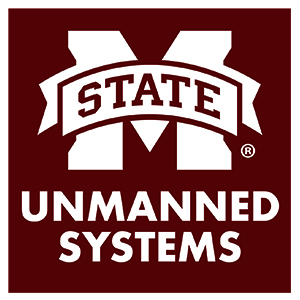 An unmanned aircraft system (UAS) or "drone" performed a mission for only the second time during the Mississippi State University vs. LSU football game last Saturday.
In addition to leading Federal Aviation Administration and Department of Homeland Security UAS research, the MSU Raspet Flight Research Laboratory also works with departments of the university to find applications for UAS in their respective disciplines.
During the game a UAS performed a mission for Mississippi State Athletics, taking aerial photos of the action. It was only the second such mission approved by the FAA.
"While the operation was not particularly complex, the FAA authorization to perform the flight was extremely unique," said Raspet Center graduate research assistant Madison Dixon.
Due to flight restrictions above major sporting events, the flight was required to be approved by the FAA.
"In order to become authorized for this particular operation, we had to provide numerous operational details relating to the safety of the operators and the individuals in the audience," Dixon said.
The FAA required a licensed UAS pilot to be in command along with trained observers and safety officers. The aircraft was also not allowed to fly over the stands. In addition, approval from MSU administration was also required.
"The mission was absolutely accomplished safely, smoothly and to the satisfaction of all involved," Dixon said.
Dixon emphasized the focus on safety in MSU's UAS operations, saying it was especially important given the university's leadership role in UAS research.
Planning for the flight took three months, and FAA approval was given on Sept. 12.
Other MSU departments experimenting with UAS include landscape architecture and the MSU Geosystems Research Institute.
MSU manages the Alliance for System Safety of UAS through Research (ASSURE), from Raspet. ASSURE is composed of 23 universities in the U.S., United Kingdom and Israel. UAS research for the DHS is carried out at several sites across the state.
Dixon said all recreational and commercial UAS flights on MSU property must receive approval from Raspet.
By: CHARLIE BENTON
Staff Writer
Starkville Daily News