Fulbright Taps Shaw for U.S.-France International Education Administrators Program
August 14, 2017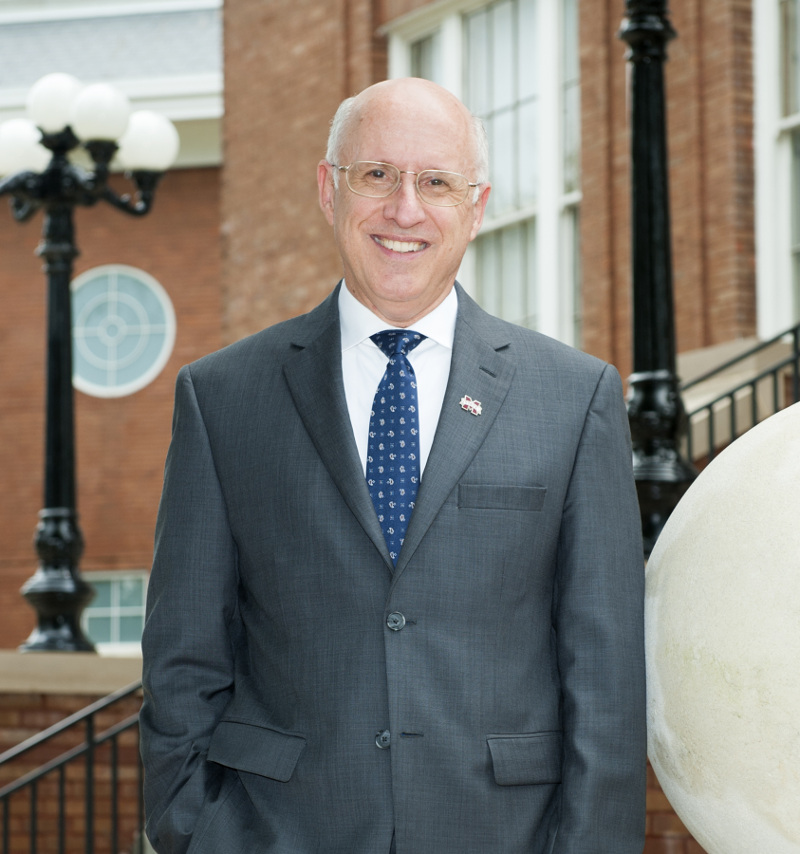 MSU Vice President for Research and Economic Development David Shaw will participate in the prestigious U.S.-France International Education Administrators Program, a part of the Fulbright U.S. Scholar Program.
Photo by Russ Houston
Mississippi State's chief research officer will be taking on a new role this fall: student.
The Fulbright U.S. Scholar Program has selected David Shaw for its prestigious U.S.-France International Education Administrators Program.
"I'm honored to have been chosen for this Fulbright exchange program, and look forward to the many opportunities it presents. I'm also proud to represent Mississippi State and be an ambassador for the state of Mississippi during my time in France," the university's vice president for research and economic development said.
In October, Shaw will spend two weeks in France learning about that country's higher education and research system. He and 11 other senior administrators from U.S. colleges and universities will participate in briefings, campus visits and meetings with government officials. They also will engage with French international education professions, explore the larger culture and have networking opportunities with their peers.
"Mississippi State has active research partnerships in France, as well as robust faculty and student exchanges with French institutions," he said.
Shaw also noted the university's research and student exchange program with Morocco — a former French colony. The country's educational institutions are based on the French model.
The Institute of International Education recognized Mississippi State's partnership with Morocco's Université Internationale de Rabat with the 2017 IIE Andrew Heiskell Award for International Partnerships.
"We expect all of these relationships and others to grow and expand in the years to come thanks to the work of our International Institute," he said.
Established in 2011, MSU's International Institute works closely with campus stakeholders to lead the university's globalization initiatives. It offers a wide range of programs and services to foster international travel and exchange for both students and faculty. The unit reports jointly to Shaw, Provost and Executive Vice President Judy Bonner and Vice President for Agriculture, Forestry and Veterinary Medicine Greg Bohach. Learn more at
www.international.msstate.edu
.
At MSU, Shaw holds the faculty rank of Giles Distinguished Professor of Plant and Soil Sciences. Beginning his career at MSU in 1985 as an assistant professor, he has played a key role in the creation and leadership of several cross-disciplinary research centers that focus on the applications of remote sensing technology to resource management.
Prior to being named vice president in December 2009, Shaw served as the director of the Northern Gulf Institute, an MSU-led NOAA Cooperative Institute. He also was director of the Geosystems Research Institute at MSU, a research and outreach institute focused on understanding the earth's natural and managed systems.
Shaw is a fellow of the Weed Science Society of America and the American Association for the Advancement of Science.
He holds a bachelor's degree in agriculture from Cameron University in Oklahoma and a master's and doctorate from Oklahoma State University, both in weed science.
The Fulbright Program is designed to expand and strengthen relationships between the people of the United States and citizens of other nations and to promote international understanding and cooperation. Learn more at
www.cies.org
.
MSU is Mississippi's leading university, available online at
www.msstate.edu
.
Story by Jim Laird