Mississippi State's ASSUREuas, GRI and NGI will give Governor UAS Demonstrations During Visit to Coast
May 31, 2017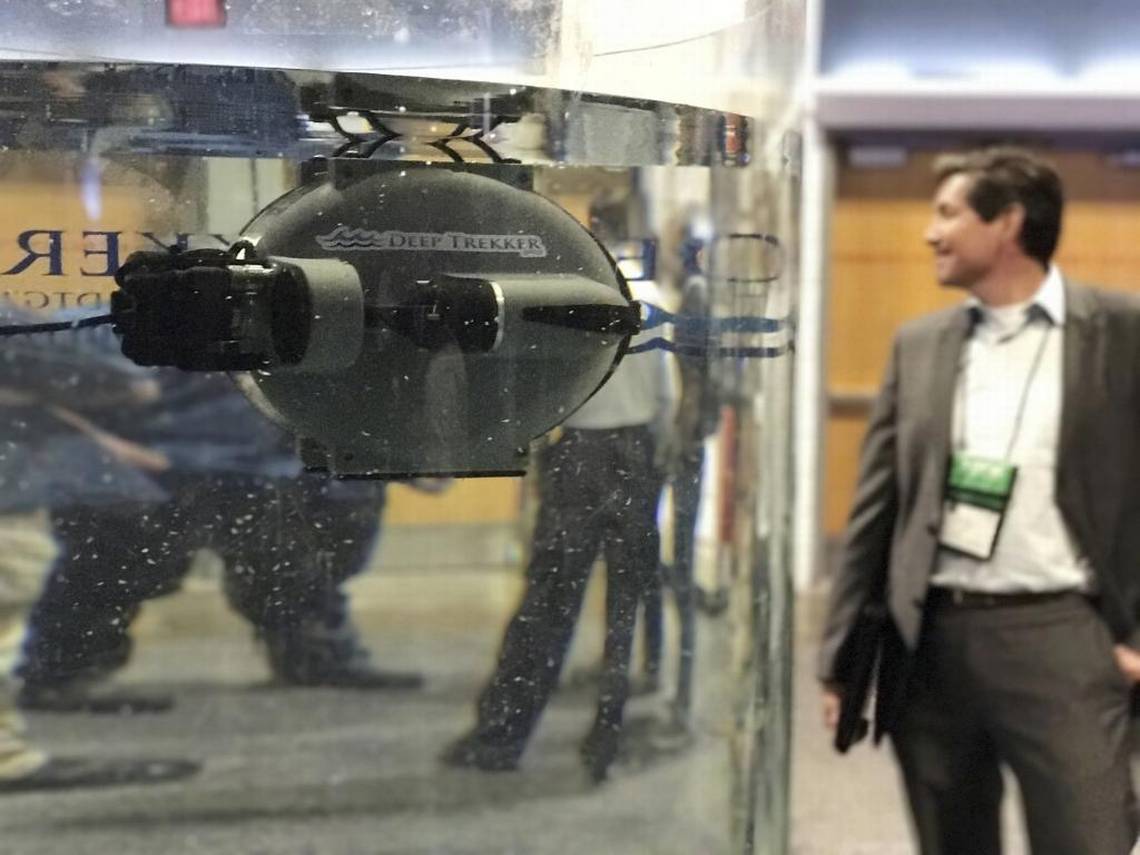 An underwater drone hovers in a tank at the Special Operations Forces Industry Conference in Tampa, Fla, earlier this month. The conference for military special operations forces featured gadgets, weapons and tools.
Tamara Lush, AP File
Governor coming to Coast to Create Ocean Task Force
Gov. Phil Bryant will be on the Coast on Thursday to formally create an ocean task force, but his office isn't saying exactly what it is or what its purpose will be.
A release from the Battlefield Airmen Center at the Combat Readiness Training Center in Gulfport suggests the event also will involve the Naval Meteorology and Oceanography Command at Stennis Space Center and will include a "technology showcase" by the Stennis-based Mississippi Enterprise for Technology, a private nonprofit formed by the state, NASA and the state Institutions of Higher Learning.
The CRTC said a demonstration of "unmanned systems" that begins Wednesday and runs through Friday in the Gulf of Mexico will "provide an opportunity for the U.S. Navy, academia, and industry to demonstrate existing unmanned capabilities, showcase local infrastructure, and explore collaborative opportunities in support of national defense."
While the release doesn't mention Southern Miss, the University has developed a Stennis-based Division of Marine Science in the School of Ocean Science and Technology that USM started last year. It has created a certification program to train operators of marine drones.
"Programs like those developed by The University of Southern Mississippi and the National Data Buoy Center are critical for expanding and diversifying the state's economy," said Robbie Ingram, CEO of the Mississippi Enterprise for Technology in a story posted earlier this month on the USM website. "Stennis Space Center has the highest concentration of oceanographers in the world, and the world-class training and education being delivered here continues to develop and expand our highly-skilled blue economy workforce."
The Navy has been developing underwater drones that could patrol the world's seas along a network it calls "the Eisenhower highway," which eventually could include refueling stations that would allow the unmanned craft to stay at sea for months at a time.
Story By Paul Hampton, SunHerald