MSU Geosciences Faculty and GRI Fellow Participates in National Oceanographic Research Cruise
July 26, 2016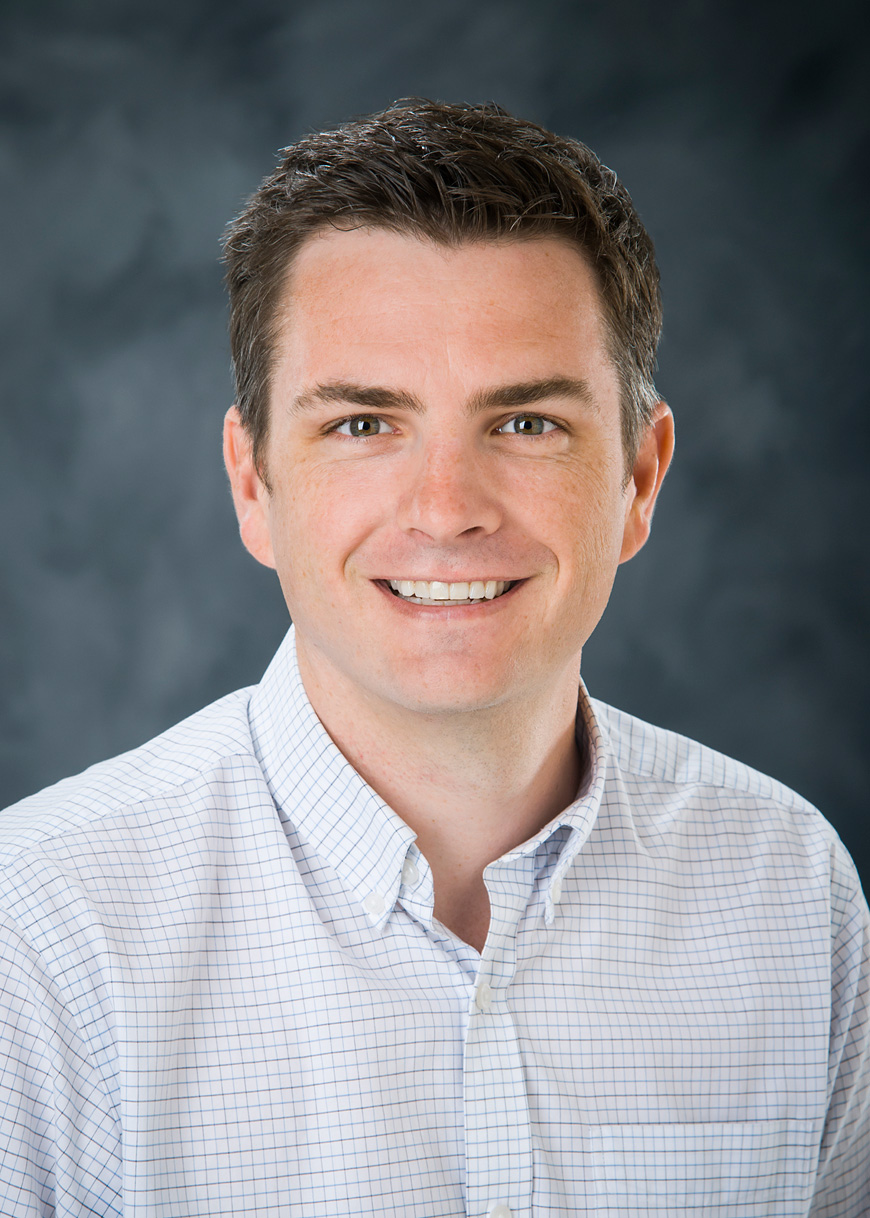 Adam Skarke (Photo by Russ Houston)
By Sasha Steinberg
STARKVILLE, Miss.— A faculty member of Mississippi State's Department of Geosciences has been selected to participate in a University National Oceanographic Laboratory System (UNOLS) Chief Scientist Training Cruise Program.
Under the guidance of senior scientists in the oceanographic research community, MSU Assistant Professor of Geology Adam D. Skarke is participating in a two-week cruise designed to train early-career scientists to conduct research using the UNOLS fleet of oceanographic research vessels and submersibles.
Skarke said advising participants on best practices relating to scientific communications and public outreach also is among the cruise's primary goals.
"There is a real emphasis on training scientists to communicate what they're doing and why it is relevant without being too verbose or technical," Skarke said. "So much of what I do research-wise is publicly funded, so it's important to be able to explain to policymakers and other government officials why my research is significant and worthy of funding."
Over the course of the cruise, Skarke and his 23 fellow early career scientists will be using manned and robotic submarines to study seafloor methane seeps that Skarke helped discover in 2013.
Skarke said use of telepresence, an audio and video satellite link between the research vessel and shore, will facilitate conversations between scientists on the ship and those participating remotely on land.
"Using a live video feed, those of us at sea will be able to contact experts who can tune in and offer insight. We also can share our expertise in real time with members of the general public," Skarke explained.
Earlier this summer, Skarke was one of two individuals named chief scientist, a designation involving the coordination of cruise logistics prior to departure.
Before joining MSU, Skarke gained experience in planning and leading research cruises as a physical scientist for the National Oceanic and Atmospheric Administration's Office of Ocean Exploration and Research.
Now in his third year at the state's leading university, Skarke has broad research interests in the fields of marine geology and geophysics, including marine geology, coastal morphodynamics, sedimentology, stratigraphy and seafloor gap seep systems.
He also serves as a research fellow for the university's Geosystems Research Institute, where he worked as a postdoctoral associate prior to becoming an assistant professor in the Department of Geosciences.
Along with serving on various committees within the College of Arts and Sciences and its Department of Geosciences, Skarke has served as a judge for the university's Undergraduate and Graduate Research symposiums.
Originally from Austin, Texas, Skarke holds a bachelor's degree in geology with honors from New York's Colgate University, as well as master's and doctoral degrees in geology from the University of Delaware.
For additional biographical information, visit
www.adamskarke.com
.
Located in Hilbun Hall, the geosciences department offers courses and expertise in several areas of earth sciences, including climatology, geocognition, geography, geology, geospatial analysis and meteorology. For more on the department, telephone 662-325-3915 or visit
www.geosciences.msstate.edu
.
MSU is Mississippi's leading university, available online at
www.msstate.edu
.
Click
here
to view the orginial story.