Mississippi State Research Unit Uses Drones to Help State Preserve and Promote Gulf Coast Island
July 5, 2016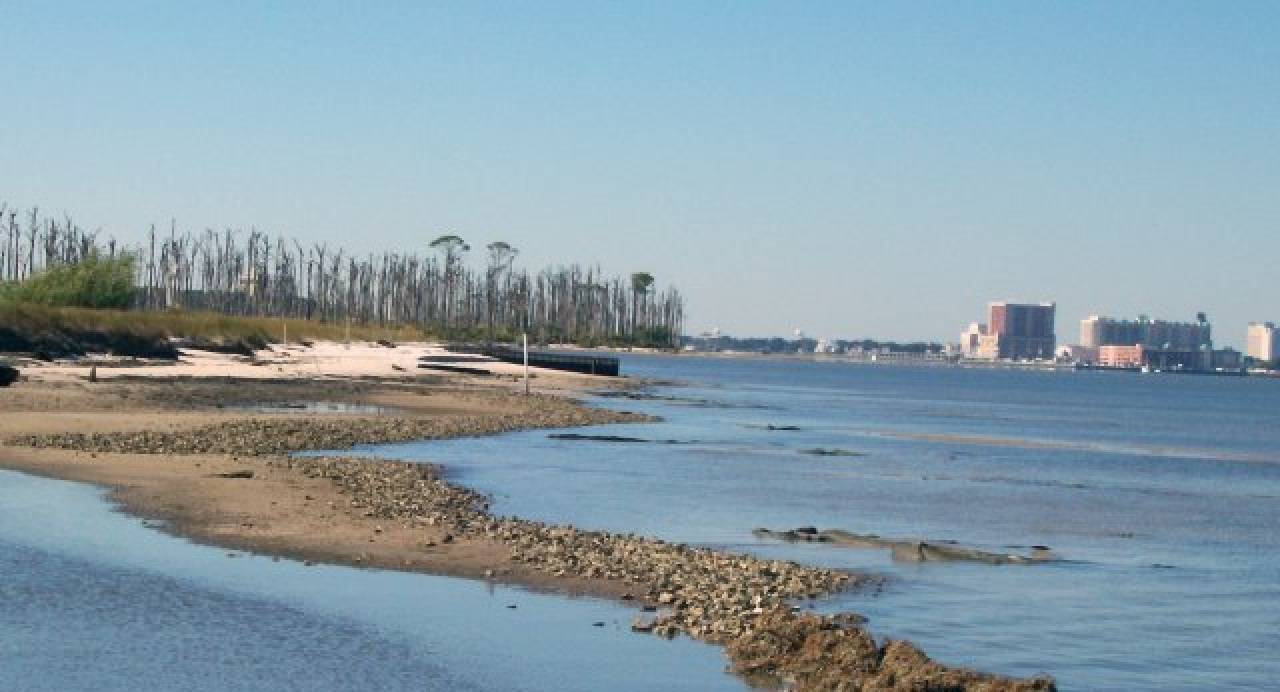 Deer Island off coast of Biloxi.
Courtesy of MS Department of Marine Resources
An island off Mississippi's Gulf Coast under state protection is being eyed as a way to attract more visitors.
As MPB's Mark Rigsby reports, officials are weighing tourism dollars and protecting the environment.
Deer Island sits only 500 yards off Biloxi's shoreline. Since taking beatings from hurricanes Camile and Katrina, the island has bounced back. Jamie Miller is the Executive Director of the state Department of Marine Resources.
"We've seen a lot of the habit, trees and other vegetation, come back. We think it's doing really well, compared to what it was a decade ago," says Miller.
Mississippi State University recently finished mapping the island with drones. The drones have produced high resolution images and video. The information will be used to help maintain coastal preservation.
"It gives us measurable items we can see, vegetation where it's growing, where a bird is nesting. What is the habitat looking like month after month, year after year," says Miller.
The drone images will also be used to showcase the island to Gulf Coast visitors who may consider staying longer.
"By having that smorgasbord, that you can go to a baseball game, or play golf, or go to the casino, or go to a show, or go to your own island. Or you can kayak out here, or take a certified guide. All of those indicate family entertainment and people staying one more day. That's a huge economic thing," says Secretary of State Delbert Hosemann.
A new public pier is now in place at the island. The Secretary of State's Office and Marine Resources are trying to determine the island's future use. They're discussing the right balance between its potential economic impact, and preserving its unspoiled natural habitat.
Audio Story: Mississippi State University's Geosystems Research Institute maps Deer Island with unmanned aerial systems.