MSU Hosts UAS Alliance, FAA
September 16, 2015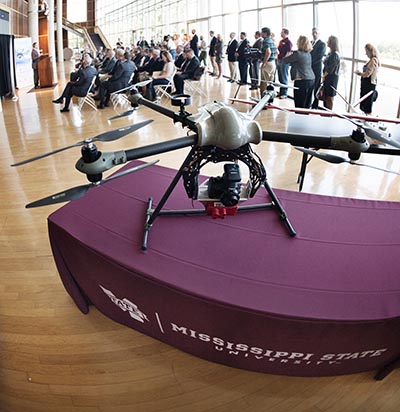 The Mississippi State-led
Alliance for System Safety of UAS through Research Excellence (ASSURE)
and the
Federal Aviation Administration (FAA)
met on September 15th for a press conference and public meeting, and officials are excited about the future of unmanned aerial systems.
"Our best days are just starting," said David Shaw, MSU's vice president for research and economic development, as the meeting's focus turned to the initial challenges ASSURE's researchers are tackling.
He credited the team for their commitment over the past six years to arrive at this week's gathering of regulators, scientists and industry representatives who are working together to integrate unmanned aircraft safely into the nation's airspace.
The United States Congress appropriated approximately $5 million for the opening round of research funding.
To view the full article, please see:
Mississippi State University News