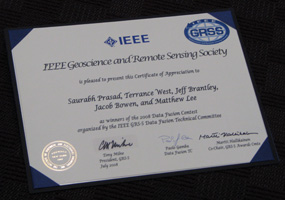 Dr. Lori Bruce's student team is the sole U.S. entry ranked among the top 5 in recent worldwide computing competition attracting more than 2,000 submissions. MSU also is the only one among the five with an all-student team in the 2008 Data Fusion Contest, a part of the International Geosciences and Remote Sensing Symposium held this year in Boston, Mass. Final scores were so close and number of entries so large that a 1-5 ranking was not issued. The four other top teams came from France, Italy and Spain.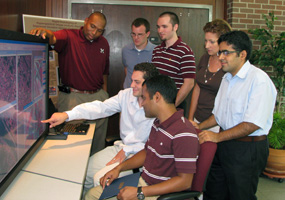 Representing MSU, and the United States, in the final recognition were Jacob A. Bowen of Belden; Jeffrey S. "Jeff" Brantley and Terrance R. West, both of Meridian; Matthew A. Lee of Millbrook, Ala., and Saurabh Prasad of Starkville.
Read the entire Starkville Daily News article.