GRI Meeting Brings Together Collaborators for Cactus Moth Detection and Monitoring Network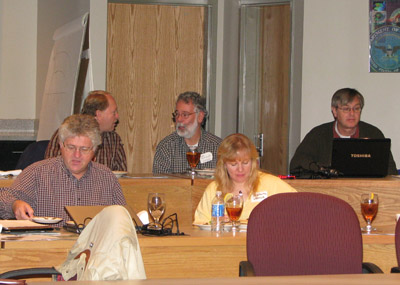 The GeoResources Institute recently hosted a meeting for the partnership of the cactus moth detection and monitoring network. Cactus moth (
Cactoblastis cactorum
) is an insect that feeds voraciously on pricklypear cactus, and poses a threat to native plant diversity and agriculture in the United States and Mexico. More than two dozen scientists and resource managers from US Department of Agriculture Animal and Plant Health Inspection Service (APHIS), US Geological Survey, National Biological Information Infrastructure, Mississippi Department of Agriculture and Commerce, and Mississippi State University met to discuss the progress of the program to halt the spread of the devastating moth, and plan amendments to the Mississippi State University program.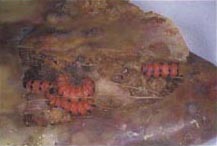 Cactus Moth Larvae Devastating a Cactus Pad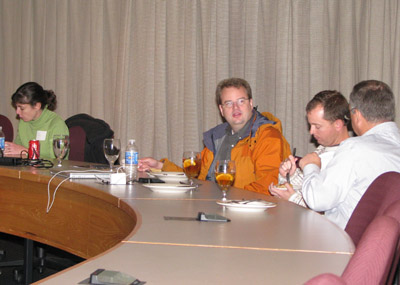 As part of the cactus moth research, extension and outreach project, GRI has created the interactive web-based database at
www.gri.msstate.edu/cactus_moth
.
For more information on the meeting or how to become involved in the program, contact Dr. John D. Madsen at
jmadsen@gri.msstate.edu
.