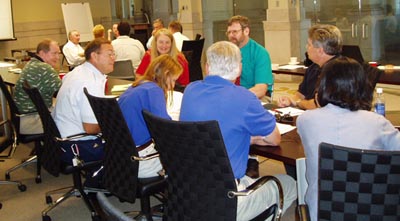 GRI researchers recently organized a collaborative workshop to introduce a pilot project to coastal communities entitled: Linking Coastal Watersheds: A Pilot Project on Collaboration Linking Inland and Coastal Water Resources Management Systems in the Tennessee-Tombigbee and Mobile Bay Basins. Attended by several GRI scientists and numerous public and private water resources managers, the workshop was held at the South Alabama Regional Planning Commission office in Mobile.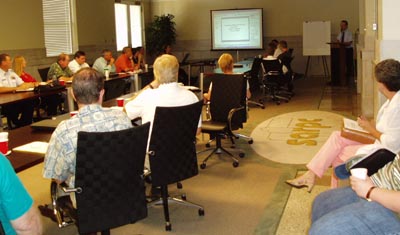 Shown are photographs of Dr. Bill McAnally presenting info on designing data and data sharing, and Dr. Jeff Ballweber with other attendees in a breakout session.
For more information on this effort, contact Dr. Ballweber at 662-325-9573, or Dr. McAnally at 662-325-9848.